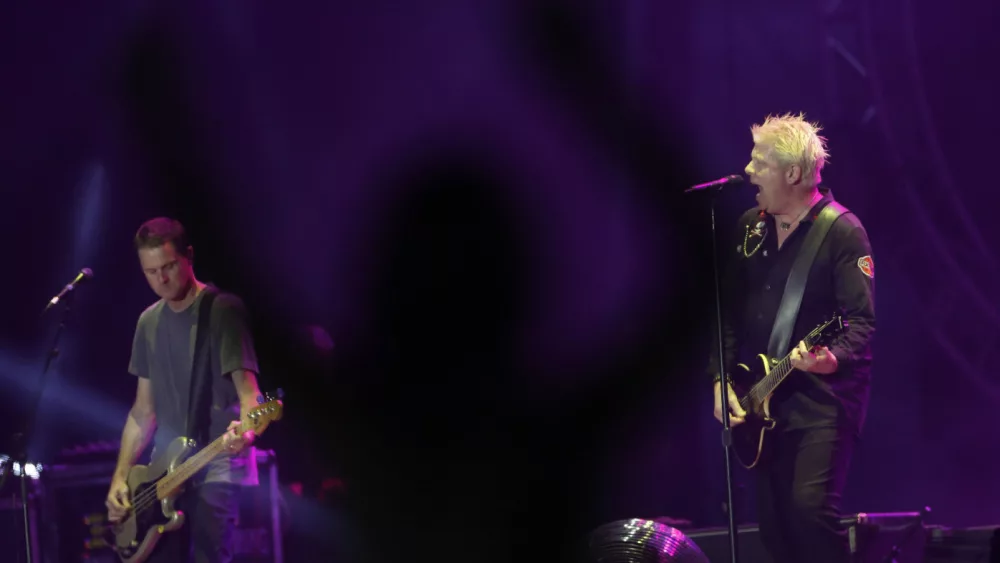 The Offspring has announced their new podcast, Time to Relax with The Offspring, featuring frontman Bryan 'Dexter' Holland and guitarist Kevin 'Noodles' Wasserman alongside their longtime friend Jason "Blackball" McLean (from "You've Gotta Keep 'Em Separated.)"  The Time to Relax with The Offspring podcast brings the band's friends into their studio to chat about music, touring, and life.
Noodles shares: "I'm looking forward to talking to friends about music, and sharing our life experiences in the punk rock scene. I'm also excited to share my expertise on whatever I just read on the internet. It's a podcast! Adds Holland: "We've got some crazy friends!"
Time to Relax with The Offspring will be available to watch on the band's YouTube channel. Audio downloads are available on Spotify, Apple Music, iHeart Radio and Audible. The first episode of the podcast features special guest, Fletcher Dragge of Pennywise.
Editorial credit: Antonio Scorza / Shutterstock.com